What If You Could Boldly Share Your Message, Grow Your Visibility & Attract Dream Clients While Having More Fun?
I know how you're feeling…Burnt out, frustrated & stuck in your marketing. You've been spinning your wheels getting out there or trying to attract more clients. You deserve to be recognized in your industry (even if you're a bit afraid of getting out there!). But years go by and you seem to be in the same place. You want to move forward, but something keeps holding you back.
I get it because I've been there. A decade ago I was stuck in a job helping other people make more money. Plus I had debilitating stage fright. When I realized I wasn't fulfilling my Mission, I resigned to work on an online startup to make money in my Mission–only to become broke and paralyzed putting myself out there. Years went by living paycheck to paycheck. Until FINALLY I turned the corner and was able to both live out my Mission, earn 6 figures doing what I love, and step up in a big way to share my Mission with the world through speaking, writing and media exposure. Looking back, it could have all been accelerated if I had the right coach and community supporting me to go BIGGER.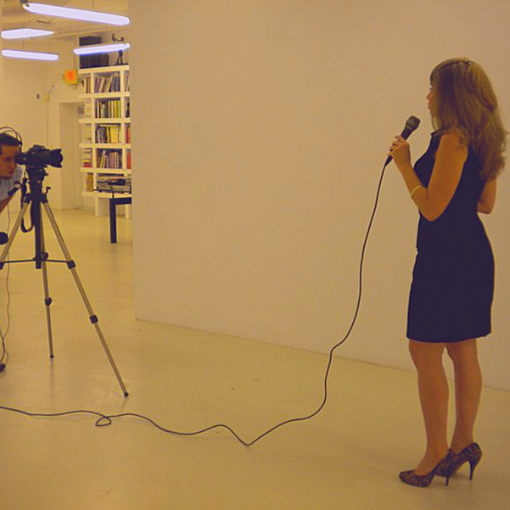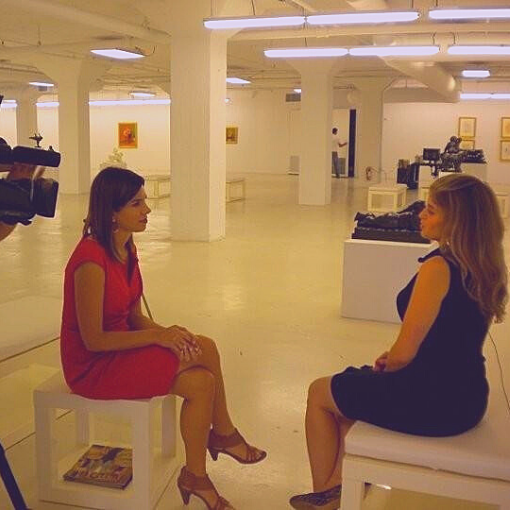 Finally, there's a program that gives you a simple step-by-step blueprint for elevating your brand so you stand out as an authority, visibility strategies for sharing your message with a larger audience, and tools to monetize your reach across platforms PLUS you're part of a supportive community!
Visibility Vixens VIP Inner Circle Coaching Program will give you the exact same strategies I've used over the last decade to get my clients out there with captivating content, more visibility, growing their audience, and attracting new leads every week. PLUS positioning them as thoughts leaders in their industry through social media, publicity, speaking and other promotional strategies. You'll also get additional accountability, motivation and support by being in a group setting with other ambitious peers.
NOW is your time to shine! If you're an entrepreneur, author or other mission-driven leader, you don't want to miss this👇
Over The Next 12 Months,
You'll Discover How To:
1. Craft Your Million Dollar Mission and Vision
Discover your Million Dollar Mission
Clarify your bigger vision for your life and business
Align your business to your greater Why and core values 
2. Identify Your Target Audience & Client Journey
Define your ideal client and target audience 
Create your ideal client Avatar to better understand their pain points and desires
Step into your client's journey to better communicate in their language
3. Develop a Consistent & Elevated Brand Identity
Create your unique brand identity and essence that provides the most influence in the market

Develop your Positioning Statement that sets you apart in your industry and elevates your brand

Optimize your brand elements (logo, colors, slogans) to be consistent and cohesive
4. Increase Your Reach and Visibility
Determine the best online platforms for you and your brand that resonate most with your audience
Discover tools and strategies that can 10x-100x your reach and visibility! 
Uncover tweaks in your messaging that could reach thousands and  potentially even millions
5. Increase Your Media Presence and Exposure
Simple ways to get publicity/media exposure to grow your credibility

Maximize speaking and other events and activations to promote your brand to a larger audience

Proactive ways to share your message by BEING the media
6. Monetize Your Mission & Message
Develop short term and long term revenue sources by leveraging your existing and new platforms

Identify lead generating activities to attract and secure new prospects

Identify activities that best attract and convert leads into paying clients
7. Leverage Partnership and Collaboration
Leverage existing relationships to build your influence

Identify potential joint venture partners to promote your products

Discover ways to collaborate with your network through affiliate relationships 
8. Up-Level Your Mindset For Exponential Growth
Master your Mindset for the greatest success as you grow your visibility

Uncover blocks that may be standing in your own way and tools to release them

Create systems that help you move forward despite your internal game
9. Maximize Support, Accountability & Consistency
Create systems and processes for your business for maximum efficiency

Uncover ways you can delegate or automate your business

Maximize accountability and support resources to get the help you need to succeed
The Visibility Vixens VIP Coaching Program Includes:
2 Group Coaching Session Per Month with laster hot seat coaching to help you grow
1 MasterMind Support Session per Month – Designed for participants to support each other to grow your business in small groups
Visibility Vixens Signature System Online Program – To help you implement the teachings
Facebook & Whatsapp Group – Access to the private community to ask questions, stay motivated, ask for support and engage (Priceless!)
Program Price = $997.00 per month for 12 months
PLUS You Get These Launch Bonuses:
Break Through Barriers Group Mindset/Healing Sessions – Quickly clear blocks standing in your way, 1 session per month ($12,000)
Social Media Lab ($6,000)
Press Release & Media Pitch Email Templates Vault – Templates to pitch media/speaker opportunities ($5,000)
Exclusive VIP Access to Future Events including seminars, challenges, summits, and other trainings, plus access to recordings of past events ($5,000.00)
Opportunity to be a featured guest speaker or sponsor of one of Alexandra's events, podcast or TV show, including social media coverage ($5,000.00)
Visibility Vixens Club – Social Media Training Monthly Membership & Engagement Club ($1,200)
"Original Vixens" Launch Offer
Visibility Vixens VIP - 12 months of group coaching, masterminding, online course and workbook
BONUS: Monthly Breakthrough Barriers Mindset and Healing Sessions
BONUS: Press Release and Media Pitch Templates Vault
BONUS: Access to Future Events and Past Event Recordings
BONUS: Visible AF Tribe Membership
BONUS: 1:1 Session with Alexandra
BONUS: Featured Guest Speaker or Sponsorship Opportunity
$797 Per Month (Save $200 Per Month):
Pay-In-Full Option: $7,970 (Save $2,000):
DO YOU NEED EXTRA, CUSTOMIZED ONE-TO-ONE SUPPORT?
CHECK OUT OUR LIMITED TIME FAST ACTION PACKAGE THROUGH 1/14/22:
VISIBILITY VIXENS Inner Circle + 1 One-To-One Session Per Month:
$1497 per month (Save $500 per month):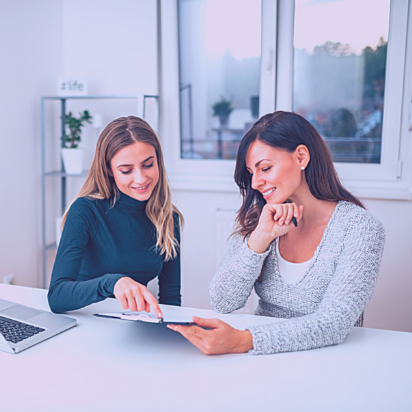 "She was an inspirational coach and gave me the extra 'push' I needed"
Alexandra quickly helped me "zero in" on not only what it was that I wanted to do (my "mission"), but she also helped me develop a comprehensive strategy on how I could go about actually building and achieving my mission. She was an inspirational coach and guide and gave me the extra "push" that I needed to personally realize that I could not only achieve the goals and mission that we outlined but that I could do it in a BIG way. Thank you Alexandra for your coaching, your guidance, and your belief in me and my abilities! If you're starting your new business, or just in the idea stage and trying to figure out exactly what IT is, she truly exemplifies the best qualities that you can find in a guide and coach! Thank you, Alexandra, 😊
Frequently Asked Questions
1. What if I'm busy and don't have much time to do this?
Most of us are busy. This program is designed for busy professionals who may be building a brand while they are working full time. Each training and group coaching session is designed to have the maximum benefit to maximize your time spent.
The bonus Q&As and healing sessions are helpful and highly recommended, however, if you are unable to attend, you will get the maximum benefit from the group sessions.
2. What kind of support will I get in this program?
This program is designed to be interactive and engaging. The combination of group coaching, healing, training, and Facebook Group/Whatsapp support are designed for maximum group accountability. 
There may be assignments, and you are encouraged to post your homework and successes in the Facebook community page for guidance and support. 
We also have live group coaching and Q&A sessions in which you can get your questions answered. In both the live group coaching and Q&As, there will be opportunities to get in the "hot seat."
If you choose to add the one-to-one session, you will get customized coaching support to meet your specific goals and needs to help you grow your business. 
3. I'd like to do this program, but what if I can't afford it right now?
I understand money may be tight right now. We have multiple options for you. If you can not pay in full, we have a payment plan that you can take advantage of. 
If you believe in your heart that you are a Visibility Vixen and you belong in this program, then contact Alexandra and we can discuss an arrangement to get you into the program. Money should not be a factor for you not going for your dreams!
Besides the tactics in this program are designed to help you attract new clients in the short term and long term! 
In addition, if you believe this program will serve you, this is the best price you're going to get the program and all the Fast Action Bonuses. So I suggest you get into the program now and take advantage of the special pricing.
4. Can I do this even if I'm still employed in a job?
Yes, absolutely. The program is designed for busy professionals, many of whom are still working full-time.
If you love what you do in your full-time job, you could also use this course to create a side business out of a hobby or passion project.
5. I want to take this program but I'm just not ready at this time.
We speak from personal experience when we say that there is never really a perfect time to build a business or brand. If you're here and you've had a big dream or desire for a long time, now is the perfect time to move forward. 
If you have circumstances that don't allow you to start right away, you can always purchase the program at the pre-launch rate and start when you're more available. Once you have purchased the program, you will always have access to the materials. 
You can always join the program later, however, if you are really serious about growing your visibility, we suggest you take advantage of the special pricing now,  as we won't be offering the pricing and fast action bonuses for much longer. This pre-launch offer including the bonuses may never be offered again. 
6. I'd love to join this program, but what if I'm in another coaching program?
I am in multiple coaching programs, and many of my clients are doing multiple programs. What you learn from my coaching and my programs can support and complement any other program you're doing. 
If you believe in your heart that this program will serve you, then jump in because the time is NOW to grow your visibility and make an impact!
"She Helped me to build confidence and structure"
I recently started my DEI boutique consultancy with the help of Alexandra's mentorship. I was passionate yet insecure about my ideas & she helped me to build confidence & structure to follow through with my passion. Thanks so much for the time you dedicated to helping me start!
"Friendly and helpful from start to finish"
Alexandra was amazing–so friendly and helpful from start to finish. As I had no branding experience at all, Alexandra had really opened my eyes to this whole realm of my business that I had been so foolish to overlook. Thank you very much Alexandra – you're a true XANA 😉 (inside joke but possibly real lol)
"Positive attitude she invests in every project"
What I love most about Alexandra is the positive attitude she invests in every project. She helped me work on my brand and come up with the key message. Along the way she recommended great professionals to complement the strategy. Highly recommended!
"Helped me to build a successful and fulfilling business for myself"
Alexandra has helped me hone in on my passion so I can spend more of my time doing what I love and less time on tasks that zap my energy. That is the key to moving me forward. It has helped me to build a successful and fulfilling business for myself. She inspires you to look deeper into yourself so you can zero in on one of the most important things in life: the intersection of where your talent and your passion meet. It's guaranteed to put you on the path to finding your passion so that you can build a business or career that satisfies your soul!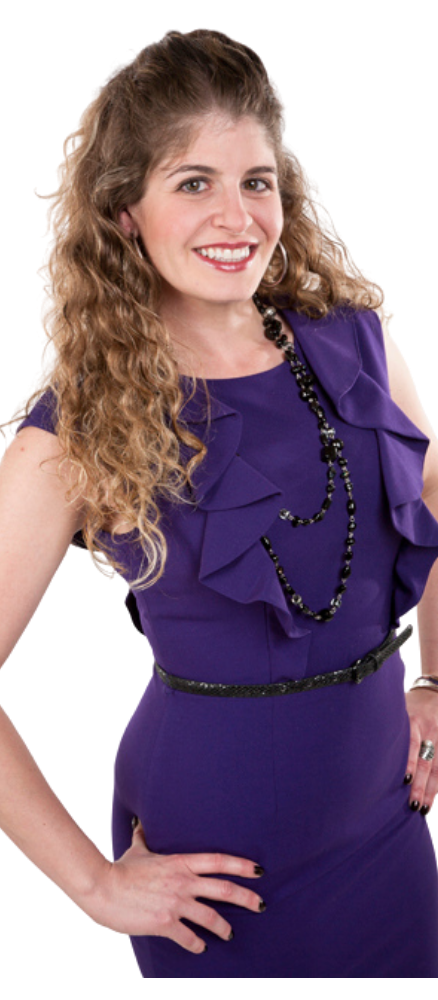 About Alexandra Figueredo
Alexandra is a brand and performance coach and publicist who's worked with thousands of passionate and Mission-driven entrepreneurs over the last 10 years. She spent the first half of her career in the financial corporate world until she discovered she wasn't living her Mission. She resigned to co-found a startup that helped promote thousands of artists all over the world–and ended up becoming a "starving artist." She spent the next few years trying to figure out how she could build a business she loved while being financially successful. Now she helps others just like her to fulfill their Missions, build thriving 6- and 7-figure businesses and brands, and share their message with the world.
She's worked with international brands such as Samsung Latin America, Harman Kardan Latin America, Lemongrass Spa, Florida Supercon, Femwell Group Health, as well as celebrities, actors, athletes, and other public figures.
Alexandra also works with mindset and energy, and she is a Certified Professional Coach, Certified "Happy For No Reason" Trainer and certified dance instructor that incorporates all these modalities to move energy and clear any blocks standing in the way of your success for up to 10x faster and better results.
As a speaker and bestselling author, she's been featured on CBS News, The New York Times, Business Insider, Career Builder, Natural Awakenings and continues to be featured in media outlets. She's also a frequent guest on countless podcasts and stages.
Support Women and Girls Through AbunDance
Visibility Vixens support AbunDance™, a cause created by Alexandra to empower and support underserved women and at-promise girls through the expressive arts. Those who participate in or are sponsored by AbunDance™ programs get to experience dance and arts as a way to express themselves and gain a voice, sometimes for the first time.
We also mentor students and young adults to align their life's work with their Mission, passion and calling, along with abundance techniques. While you fulfill your Mission and express yourself more fully, you'll help young women and girls do the same!